I N T R O D U C I N G    J A M I E !
We would like to welcome Jamie to our team! Jamie brings 3 years of esthetics experience to Urban.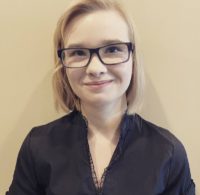 She is very down to earth and enjoys working out, reading and spending time with her cat. Her all time favourite service to pamper her clients with is a body treatment.
**Book any body treatment with Jamie in the month of March and receive 15% off!**