Trade In, Trade Up Program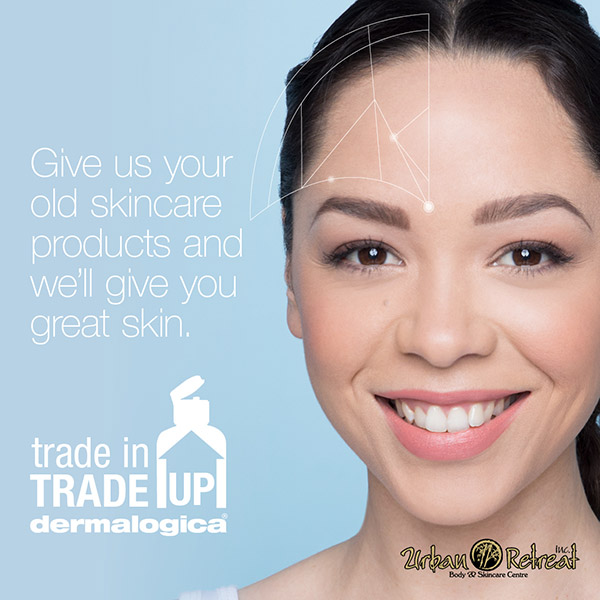 Are your current skin care products not working for you or would you like to try something new?
Bring in your current non-Dermalogica skin care products and choose one of the following for each item:
1) $10 off a similar full-size Dermalogica product up to a maximum of 5 products (for example, a St. Ives Apricot Scrub = $10 off Dermalogica Daily Microfoliant).
OR
2) 10% off* any treatment plus a free Dermalogica trial size.
We will help you choose the best skin care regimen for great looking skin!
To book an appointment with a skin care specialist call us at 780-481-2414 or book online.
* Discount cannot be used towards services such as CoolSculpting, laser or massage. Ends March 31st, 2019.